While birth rates fell due to the Covid-19 pandemic, curbing diapers' and pull-up pants' consumption growth in the developed world,
growing hygiene and product awareness as well as brand variety expansion continue to drive per capita consumption in developing markets.
And, according to Liying Qian, senior analyst at Euromonitor International, beginning this year onward,
birth rates are expected to increase given greater vaccination rates as the world inches out of the Covid-19 pandemic shrinking fears of hospital visits.
Nigeria, for example, is expected to see the largest absolute increase in live births through 2025 further expanding the consumer pool for diapers and pants,
which comprise a $47.3 billion market.

As birth rates are expected to pick up, diaper purchasers, which comprise mostly of Millennial and Generation Z aged parents,
are seeking sustainable, quality ingredients.
Natalia Richer, diaper and absorbent hygiene products global consultant at Diaper Testing International, says hemp fibers will be a
growing trend in absorbent hygiene and wipes with Bast Fibre Technologies Inc. leading the transformation into sustainable nonwovens.
Bast Fibre—which designs plastic-free nonwoven products made from 100% bast fiber—works with high-biomass annual crops and
steers clear of wood-pulp-derived sources to eliminate plastic pollution and deforestation.

Plant-based ingredients such as bio-based plastics—or those made from renewable resources like plant-based ethanol in lieu of non-renewable petroleum
– is another growing trend in diapers. Other plant-based ingredients such as viscose derived from bamboo trees and
cotton blends are weaving their way into the fabric of personal absorbent hygiene in the years ahead.

In terms of absorbency, diaper manufacturers such as Ontex, Drylock, Abena and Essity are including absorbent channels along the diaper core,
as reflected in the latest diaper launches in Europe and the U.S.

"As a global consultant at Diaper Testing International, I'm able to see thousands of diapers from around the world and have the unique position to touch,
see and test all the newest diaper launches, including many prototypes as well," says Richer.
"The main trends I see in diaper design is a focus on absorbent channels.
The result is typically diapers that are thinner, have better pad integrity and help distribute urine quickly."

Product Innovations
Pricie Hanna, managing partner with Price Hanna Consultants, concurs.
She said manufacturers are making diapers with variations on channels and core designs to produce a more effective distribution and acquisition of fluid and
dryer surfaces on the topsheet and longer-term absorption without the addition of more raw materials.

"The most recent, very innovative example that we've seen is Ontex's Climaflex, which combines uniquely positioned channels more with dual-layer core designs,"
she says. "We're seeing a lot of people look at doing more with channels and core layers to achieve highly effective systems for fast desorption
of fluid from the topsheet to maintain skin dryness fluid retention in the core layers for up to 12-hour leakage protection."

Ontex Group launched the Climaflex technology in early December, which the manufacturer is touting as a "next-generation"
diaper core made extra thin and breathable as it is comfortable and doesn't sacrifice absorbency, which is advanced even with a fast-moving baby.
Developed by Ontex engineers together with a research and development team in Germany,
the Climaflex technology is first launched under Ontex's Little Big Change brand in Austria, Belgium, France, Germany, Luxemburg and The Netherlands.
It will also be rolled out across retailer diaper brands.

According to Annick De Poorter, executive vice president of innovation and sustainability at Ontex,
baby skin comfort and ensuring protection against leaks are key purchase drivers.

Qian of Euromonitor adds that they've seen a push for cleaner, more sustainable ingredients over the past five years.
While these types of diapers are pricier,
Qian says kicking in a few extra dollars for top-quality diapers with organic ingredients like shea butter to provide the baby's delicate skin with
additional moisture is worth it for both mother and child.
Such high-quality diapers, like from Procter & Gamble and Hello Bello, works to prevent diaper rashes
– something caused by the more affordable counterparts –
which would add additional burdens for parents in terms of spending more money on creams and giving their baby discomfort.

According to Euromonitor, increasingly hectic lifestyles compounded by rapid urbanization continues to encourage convenience-craving
parents to turn to disposable diapers and pants for leak prevention and potty training.
Specifically, swimming and nighttime protection resonate with higher-income parents and encourage additional purchasing.

Ontex's Climaflex technology, for example, enables heat to transfer across the full surface of the diaper,
which ensures breathability and heat regulation, maintaining freshness and dryness for the baby's skin.
These diapers have a dual-layer core: the first layer attracts liquid quickly while the second locks it in just as fast despite a highly mobile baby.
What's more, the diaper channel has been designed to handle areas where liquid absorption and distribution is most needed, no matter the baby's gender.
From the central pee points and beyond, liquid can quickly access and distribute through the branches of the dryness-providing channeled core.
And, despite, high saturation, Climaflex technology provides a lighter core and smart bending lines making for a comfortable and secure fit for the child.

Open tape diapers comprised almost three quarters of the entire category's total sales in 2020 and will maintain that dominance, according to Euromonitor's analysis.
At this rate, by the end of 2025, open tape diapers are expected to account for over two-thirds of total category sales.
The popularity of open tape diapers – prominent in Middle Eastern and African countries, such as Nigeria, Kenya and Egypt –
are attributed to affordability and appeal to low-income consumers who are making the switch from cloth diapers to disposable counterparts with product education.

While open tape diapers dominate the baby diaper category from a sales perspective,
major launches of new products such as plant-based Pull-Ups New Leaf training paints from Kimberly-Clark and P&G's Pampers Ninjamas Nighttime
Underwear are rising in popularity.

Similarly, Unicharm launched Lifree absorbent pants in Southeast Asia in 2020. The elastic waist band diapers which are in three sizes,
can be pulled up and down like underwear without sagging while providing optimal leak protection.

Meanwhile, Pampers Pure Protection Hybrid diapers are part reusable, part disposable. Pairing soft,
reusable cloth covers with disposable inserts featuring Pampers' trusted leak protection, wetness is locked in for up to 12 hours.

Parents can reuse the cloth diaper cover before washing, a move that may save an average of 270 gallons of water per year versus traditional cloth diapers,
according to statistics provided by Pampers.
And, a "one size fits most" design meant to grow with baby is paired with an absorbent disposable insert that uses 25% less waste.

"Pampers Pure Protection Hybrid Diapers help keep baby's skin dry and healthy while producing less waste," says Katie Stahlheber, P&G NA Baby Care Communications.
"They are designed to help parents take 'baby steps' to better the world their babies will grow up in."

For its part, Peejama patented its washable training pants in early 2020 with the goal of providing pajama-like pants for overnight potty training.
The pants are made of an absorbent core made of a bamboo-cotton blend. The liners – which can absorb up to 10 ounces of fluid –
gives the wearer a wet sensation to prompt a bathroom trip.

"Consumers for baby diapers love the idea of cotton because they've always had the perception that cotton is softer than anything else," notes Hanna.
"The idea of cotton and trust in its naturalness is very big and I think we'll see that continue."

According to Passport, a global market information database by Euromonitor International, the cloth format, while bubbling under,
is gaining traction among Millennial and Gen Z parents.
Consumer acceptance of Dorabe, the first domestic Vietnamese brand to provide machine-washable cloth diapers,
has grown over the past few years due in part to influencers' endorsements and promotions and has expanded into the U.S. and European markets.
While appealing to lower income and eco-conscious parents (saving buyers 70% of diaper spending),
the inconvenience tied to washing them and hygiene shortcomings are projected to limit popularity.

In other news, Disposable Soft Goods Japan celebrated its one-year launch of Mirafeel diapers.
The revolutionary re-fastenable pants diaper with front re-closeable seams enable the best fit for babies of all sizes.
Designed and manufactured in Japan and winners of the Good Design and Good Parenting Awards in 2021,
Mirafeel is equipped with soft-pleated waist gathers and a cushiony-soft, three-dimensional topsheet providing optimal comfort against baby's delicate skin.
Its proprietary thin dry absorbent core is one of the thinnest and most efficient absorbent cores available.
What's more, the diapers are designed by Japanese artists who also craft the packaging design.

"Throughout our 48-year history we pride ourselves on being the first mover in terms of product innovation and supporting the needs of families,"
says DSG Japan founder Brandon Wang. "Our most recent venture in Japan strikes at the heart of our beliefs – Japanese technological innovation is amongst the best in the world,
and we are honoured to have been able to establish our facility here and serve Japanese consumers over the past year."

Fun Designs, Subscription Services and a New Diaper Plant
Another trend in diaper design is the embellishment of characters on the diapers, which are meant to mimic traditional pyjamas.
Hello Bello,, a premium and affordable personal care company founded by husband-and-wife team Dax Shepard and Kristen Bell,
also provides fun, whimsical and seasonal designs on their diapers.
The diapers, which company president Erica Buxton likens to a cloth-like softness, are free of chloride and artificial fragrances.
This month, Hello Bello's diapers will be designed with a limited-time Dr. Seuss theme included with wipes in a bundle box during its monthly promotion.

Subscription services, such as those offered by Hello Bello, are a growing trend amongst other direct-to-consumer brands such as Nest Diapers and Parasol Diapers, Qian says.

According to key findings from Euromonitor's Passport, financial uncertainty and price inflation precipitated by the ongoing Covid-19 pandemic
are driving consumers to seek value-centric products without compromising on quality.
This has pushed companies to reassess the supply chain for cost reductions and further articulate functionality-centric value propositions that
resonate with childbearing Millennials and Generation Z-aged parents.

With the pandemic accelerating e-commerce growth, digital strategy is a key component in a brand's retail success.
As shoppers are attracted to a hassle-free shopping experience provided on the web, companies are striving for a happy medium between customizability and inclusivity.

"Hello Bello developed an ecosystem with baby care that branched into baby wipes, cream, shampoos, beyond diapers.
Subscription services is a good bundling," explains Qian. "Integration services encourage consumers to shop other baby products.
It makes sense for companies. For consumers, it's convenient to buy in bulk."

Hello Bello's subscription box includes seven packs of diapers and three packs of wipes with 20 designs from which to choose.

"It really goes back to our overall mission of not having to choose between baby and budget," explains Buxton.
"High premium products is, to me, why people trust our brand."

In October, Hello Bello celebrated the grand opening of its first diaper factory in Waco, TX.
The state-of-the-art, 312,000 square-feet integrated facility will provide greater sustainability in both production and distribution,
best-in-class quality control of the supply chain and will keep costs low for the consumer.

The new diaper distribution and manufacturing factory is an emblem of the company's multi-million-dollar investment in U.S. manufacturing,
which has resulted in the creation of nearly 200 new jobs for the region.
The past 12 months have seen unprecedented changes to the retail scene. Marie McCarthy, regional sales director at
Centric Software, outlines three key trends that will define 2021.
___________________________________________________________________________________________
COVID-19 IMPACT ON TISSUE AND HYGIENE IN SOUTH AFRICA
Source: Euromonitor
Due to the outbreak of COVID-19 in South Africa, the government implemented a national lockdown period from 27 March 2020.
The lockdown restricted movement, with consumers asked to work and learn from home, while non-essential retailers and foodservice establishments were closed.
COVID-19 COUNTRY IMPACT
The initial hard lockdown spanned 26 March to 30 April. During this time borders were closed to tourists but not for the distribution of goods,
while interprovincial travel was banned, and domestic and international tourist flights ceased.
COMPANY RESPONSE
Despite the outbreak of COVID-19 in 2020, leading companies performed well and maintained a stable market share.
At the same time, private label brands gained market share throughout 2020, benefiting from the increased price-sensitivity
in the country and consumers demands for more affordable options.
RETAILING SHIFT
During 2020, there was a substantial migration to e-commerce, which witnessed growth across all categories.
The uplift in sales began during the lockdown period, when consumers were the most fearful of leaving the household, and this continued throughout 2020.
WHAT NEXT FOR TISSUE AND HYGIENE?
Following the outbreak of COVID-19 in 2020, the landscape is expected to stabilise in 2021-2022 and beyond,
although demand for retail toilet paper is expected to remain higher than pre-COVID-19 levels.
This will be the ongoing impact of COVID-19, with some consumers continuing to spend more time at home,
combined with many companies adopting more remote working arrangements, raising the demand for toilet paper within the household.
HYGIENE CONCERNS BOOST SALES, WHILE LACK OF SOCIALISING DECREASES DEMAND FOR COSMETIC WIPES
Sales of wipes recorded value growth of 8% in 2020, with demand boosted during the first weeks of lockdown,
as many consumers in South Africa took to panic buying and stockpiling goods.
This was particularly the case for wipes, as interest in health and hygiene was bolstered by the outbreak of COVID-19,
and consumers took to buying wipes to ensure the household remained a clean, healthy environment.
Johnson & Johnson led wipes in 2020, thanks to leading the biggest category of baby wipes.
Johnson & Johnson offers Johnson's Baby to the landscape,
with the second-placed position going to Procter & Gamble (Pty) Ltd with Pampers.
Private label retained its strong position in wipes in 2020, with the outbreak of COVID-19 increasing consumers appreciation for products with an appealing price-point.
With many consumers out of work due to COVID-19 restrictions, and others working from home, price-sensitivity increased in the country.
TOILET CARE
In response to growing concerns over hygiene as a result of COVID-19,
consumers are more aware of the importance of cleaning areas where germs are more likely to spread,
such as toilets and kitchens, which was a boost for both categories.
At the same time, home seclusion means more time spent in households,
with consumers both feeling the importance and having the time to focus on toilet care more often.
GROWTH LIMITED BY STRONG COMPETITION FROM CHEAPER BLEACH
Given a challenging economic environment characterised by rising interest rates and limited spending,
consumers opt for home care products that are more effective for the household and offer value for money.
Multi-purpose products such as bleach are more effective for various purposes in the household, including toilet care.
EXTENSIVE BRAND OFFERING ENSURES DUCK REMAINS IN POLE POSITION
SC Johnson & Son of South Africa remains the leading player in toilet care. Its success can be attributed to the Duck brand, which maintained the lead in rim blocks.
___________________________________________________________________________________________
SA Online Retail leaps to R30-billion
Source: World Wide Worx
Online retail in South Africa more than doubled in just two years, thanks to the explosion in demand for home deliveries brought about by the Covid-19 pandemic,
according to new research findings released today.
Online Retail in South Africa 2021, a study conducted by World Wide Worx with the support of Mastercard, Standard Bank and Platinum Seed,
reveals that the total growth for online retail in South Africa in 2020 came to 66%, bringing the total of online retail in South Africa to R30,2-billion.
"The most astonishing aspect of this total is that it is more than double the R14,1-billion reached in 2018, in just two years,"
says World Wide Worx MD Arthur Goldstuck, principal analyst on the research project.
"It is also 50% higher than the total forecast for 2020 three years ago, when online retail in South Africa was expected to reach R20-billion by 2020."
The figure comes into most dramatic context when it is compared to traditional retail.
In 2018, the R14,1-billion in online retail represented 1.4% of total retail, estimated at the time at R1,07-trillion.
Online had outpaced traditional retail growth throughout the past 20 years, since it came off a low base,
but traditional retail still grew every year until 2019. In 2020, it slumped as a result of lockdown as well as economic stress.
According to preliminary data from Stats SA shows, at current prices, total retail fell by 4.2%, to R1,05-trillion at current prices.
The percentage of retail made up by online retail sales came to 2.8% – exactly double the percentage for 2018.
"While equivalent growth cannot be expected for 2021, it can be stated fairly confidently that it will exceed the 30% growth of 2019,
when expansion was organic and a factor of the evolution of shopping habits and retail strategies," says Goldstuck.
"Those factors remain in place, along with the massive boost given to both areas of evolution since the pandemic began."
This means we can expect to see total online retail sales of around R42-billion in 2021,
taking the online percentage of total retail to around 4%, assuming traditional retail returns to its previous growth path.
The findings were not a surprise. Already in November 2020, Mastercard released the findings of a survey of 1,000 South African consumers,
which found that 68% of respondents were shopping more online since the onset of the pandemic.
The categories experiencing the highest growth, aside from data and airtime top-up, were clothing, at 56%, and groceries, at 54%.
More than two-thirds – 68% – of these consumers said they used the time during the pandemic as a positive learning experience,
while the demand for online entertainment also surged, with 52% of respondents saying they have spent more money on virtual experiences than they did before the pandemic.

The majority had participated in video calls for work or leisure (88%),
three quarters (75%) had watched TV or films through an online subscription service, and nearly half (47%) had taken part in a virtual cooking class.
"This trend appears to be here to stay as 71% of respondents say they will continue to shop online post-pandemic," says Suzanne Morel,
Country Manager at Mastercard, South Africa.
"Now more than ever people need access to the digital economy and all of us at Mastercard are constantly working to make the online
shopping experience more inclusive, simple, seamless and secure for everyone, whether you're shopping for essentials or experiences."
The study is being released in three phases, with the first focused on overall market size and online consumer demographics.
The first report is based on data drawn from the TGI consumer survey of 16,000 participants, conducted by Ask Afrika over six months.
Subsequent phases of Online Retail in South Africa 2021, to be released later in the year, will include an analysis of the performance of online retailers,
based on a survey of a wide range of providers, while the third phase will provide deep insights into global trends.
___________________________________________________________________________________________
SA private label growth continues unabated, totalling R71bn in annual sales
Source: Bizcommunity
South Africa's private label (PL) sector has continued its upward trajectory despite Covid-19 restrictions
and an altered consumer reality driven by the pandemic.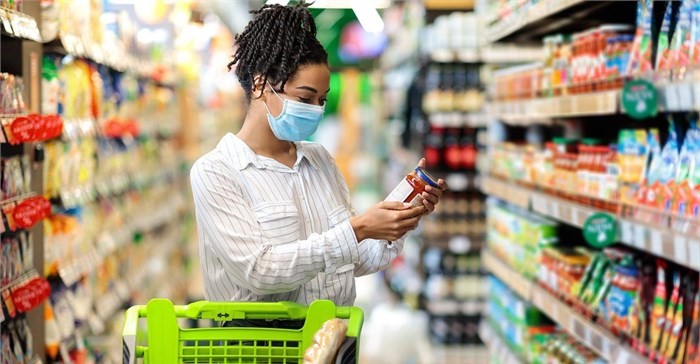 A NielsenIQ analysis shows that the PL sector now commands 24.3% of total basket* value sales in South Africa which
equates to R71bn in annual sales (12-months to end May 2021). This served to cement PL's growth path from 2019,
when its share of sales was 22.8% which rose to 23% by May 2020 and 24.6% by May 2021.

These insights stem from a new NielsenIQ client report The State of Private Label in South Africa, which provides a far-reaching
view of the evolution of private label in the local market based on trended data and insights gathered over the last ten years.

NielsenIQ South Africa managing director Ged Nooy comments;
"There's no doubt that a new generation of private label 'house' brands have provided the impetus and created momentum
in the local retail sector during one of its toughest times and most difficult trading periods."

In terms of the origins of this uptick, Nooy stresses that the booster effect of South Africa's initial lockdowns in 2020 should not be underestimated.
"For example, in March 2020 just before South Africa's first and highest Level 5 lockdown,
stockpiling saw private label growth soaring to a peak of 27.2% in March 2021 and this strong double-digit growth was maintained
throughout the second quarter of 2020. Interestingly, during this same time frame, named brands saw a decline in sales," he reports.

Drivers of success

The big question is why has PL succeeded against all the odds? A key realisation is that these types of products are no
longer the 'no name' brands of the old, which were often perceived as 'cheap' and of inferior quality.

Nooy explains; "What we have seen is a diversification of PL products which now range from entry-level offerings presenting high value for money,
to the middle of the range solid offerings, to a new generation of premium products which represent both quality and value.
This stems from more investment in the sector which has created the depth and the momentum that we see today."

In terms of more functional reasons for PL's growth; particularly during South Africa's lockdowns,
the NielsenIQ report found that continuity of supply was a key factor during South Africa's lockdown periods.

This was driven by consumers' need for quick 'in and out' shopping experiences, primarily due to health and safety concerns.
This concern also led to a sharp decline in the number of shopping trips, which meant if products were out of stock,
a shopper would only return to a store in a week or a month.
Purchase opportunities were therefore far more limited and product availability was vital.

Big stock-ups at each trip also saw an increase in the purchase of larger big pack sizes once again to reduce the number of store visits.
Within this context, it was manufacturers' and retailers' ability to meet this need,
via an increase in the distribution and assortment of private label products, which ultimately led to the increase in value sales.
___________________________________________________________________________________________
2022 will see consumers taking back the power they were forced to relinquish last year due to the pandemic and forge their way forward.
Source: Euromonitor
The recently released Euromonitor International Top 10 Global Consumer Trends report shows that 2022 will see consumers taking
back the power they were forced to relinquish last year due to the pandemic and forge their way forward according to their passions and values.
10 consumers trends
The report shows how shifting consumer behaviour is disrupting businesses through 10 global trends.

Backup planners
Covid-19's disruption of supply chains led to a shortage of products, but Backup Planners took control to get ahead of the crowd.

Using subscription services or community group buying to secure deliveries, and, when thwarted,
finding alternatives, or even delaying purchases or changing shopping habits, this group has moved to the first in the queue.

Despite the stabilisation of supply chains later this year, new shopping habits will dictate how Backup Planners discover and select products,
with localisation and optimisation becoming the norm. Companies and distributors should use data to improve supply chain visibility,
hone operations and rethink investments.

Climate Changers
Covid-19 has been a catalyst in the transition towards a net-zero economy. As concerns over climate change grow,
consumers are looking to brands to step with consumers taking action through the products they purchase.

Climate Changers make more sustainable choices, and demand action and transparency from brands
- there is no gap between climate awareness and intention to act.

Digital innovation is reshaping how retailers, manufacturers, and consumers transition to a new era of environmental transparency.
Tech tools, such as digital product labelling and mobile tracking apps,
help consumers trace ethical claims, their carbon footprint and recycling habits on their phones.

The largest spending cohort of the future, Millennials and Generation Z, will use these tools to ensure minimal climate impact.
The more offerings that align with expectations of Climate Changers, the more brands will see their products and services resonate.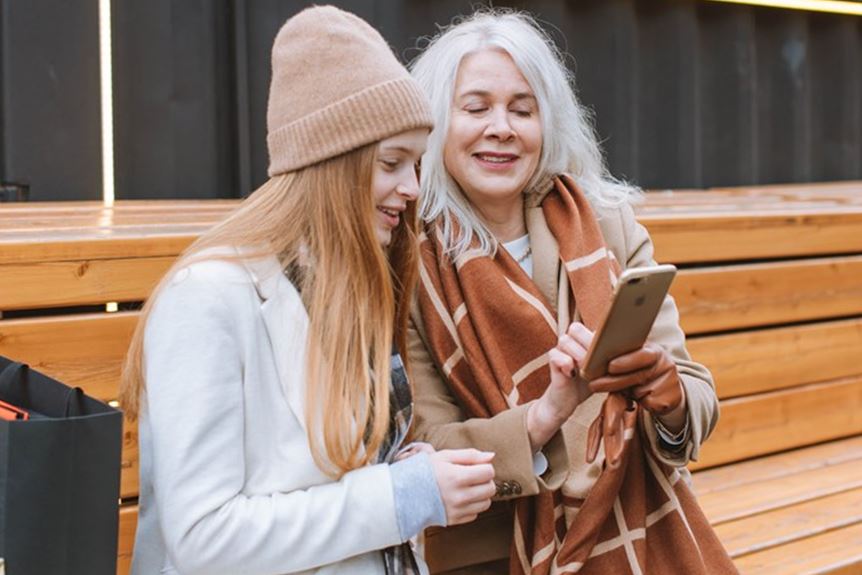 Digital Seniors
The pandemic broadened older consumers' minds to the benefits of the digital world as they were forced online as the world shut down.
As a result this group is adopting more tech solutions to assist with their daily lives, such as browsing and shopping online.

They embrace virtual solutions for socialising, health screenings, finances, and learning.
TikTok is one platform these consumers use, because of their digitally native grandchildren, influencing and empowering them to be on social media.

However even as older consumers embrace technology, human interactions will remain a prevalent component of how they engage with brands.
Therefore, easy-to-use technology and seamless solutions combined with face-to-face communication define the future of digital inclusion for seniors.

Financial Aficionados
While uncertainty, instability and lockdowns caused certain consumers to spend less and save more, others turned to apps to make smart money moves.
Financial Aficionados increased their financial literacy and found alternate income streams, such as investing in the stock market and turning hobbies into businesses.

Money management apps that are consumer-centric, digestible, educational and simple stand to benefit in this era of financial democratisation.
Retailers and brands should collaborate with financial service corporations to facilitate alternate forms of payment, such as cryptocurrencies or buy now, pay later.

The potential impact of Financial Aficionados, from increasing their investment rates and growing their financial acumen, cannot be underestimated.

The Great Life Refresh
In 2015 only 12% of consumers prioritised time for themselves. In 2021 this doubled to 24% as consumers took inventory of their
lives as the pandemic triggered consumers to change their values and actively chart a new path forward.

The results are drastic personal changes and a collective reboot of values, lifestyles and goals -
The Great Life Refresh. Brands that cater to The Great Life Refresh will be viewed as partners, helping consumers adapt to a new way of life.
The Metaverse Movement
With strict social distancing requirements, consumers learned how to stay connected, forming new online communities that offer a range of interactivity,
from livestreaming to gaming.

As the digital world evolves beyond virtual hangouts to immersive 3D realities, consumers are embracing these digital spaces to socialise with communities.

As The Metaverse Movement continues to gain tech-savvy participants, businesses must figure out how they can increase brand recognition and
generate revenue, as these immersive environments can drive e-commerce and virtual product sales.


Pursuit of the Preloved
Consumers want to live sustainably and minimise environmental footprints. At the same time,
affordability became a crucial factor during the unstable economic situation.

Sustainability and individuality are removing the stigma associated with second-hand shopping and driving peer-to-peer commerce.
The desire for exclusive or unique pieces are driving second-hand shopping to the mainstream,
with vintage and slow fashion assisting this trend to flourish in the apparel market.

It is the younger generations who are on the Pursuit of Preloved, searching for one-of-a-kind products.
Influencing this trend is the plethora of apps available to sell and buy second-hand and the desire for sustainable options.
Recommerce will become increasingly prevalent and cover more categories.
Pursuit of Preloved will inevitably improve sustainable production and consumption and brand reputation as a result.


Rural Urbanites
Last year saw some consumers relocate from the cities to rural areas temporarily and then permanently.
Others, not ready to give up urban life, still want the benefits of more spacious housing and greener scenery.

The desire for green environments, and spacious and sustainable communities, will dictate where Rural Urbanites choose to live.
Regardless of location, brands need to adjust their strategies to retain customers by expanding brick-and-mortar outlets and services whilst investing in e-commerce.


Self-love seekers
As life returns to normal consumers crave comfort and love. No longer in survival mode,
these consumers are embracing the future and are proud of overcoming hardships.

Self-Love Seekers prioritise their happiness, feeling comfortable in their own skin and indulging in goods and services that
elevate their sense of self and align with their motivations and identities.
Offerings that help consumers feel fulfilled, positive and self-assured will improve brand perception.


The Socialisation Paradox
The Socialisation Paradox defines the ways consumers are returning to their usual routines.

Certain consumers acclimated to life in lockdown and will continue to make purchases for at-home consumption.
Others were restless and are ready to participate in society again. Between these two preferences are those who desire a form of normalcy -
willing to venture out for select activities, still cautious about their health.

The Socialisation Paradox is a behavioural phase influencing consumer habits.
Businesses should be receptive and provide a seamless experience with innovative and adaptive solutions.